Home Bookkeeping always at hand!
Keep your personal financial records on your smartphone or tablet. The mobile version of Home Bookkeeping offers all features necessary for keeping personal and home financial records.
Home Bookkeeping is easy to use and does not require any accounting knowledge. Despite the fact that it is easy to use, Home Bookkeeping is a powerful and flexible tool with a lot of features for keeping financial records.
Home Bookkeeping Features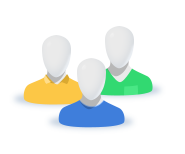 Home Bookkeeping for the entire family
Keep your personal financial records and those of all your family members. To ensure privacy, every user's records can be protected with a password.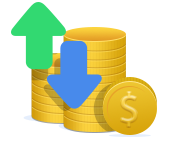 Keep record of all your expenses and incomes
Add all your incomes and expenses to Home Bookkeeping to keep your finances under full control. Make your financial plans and draw up your budget.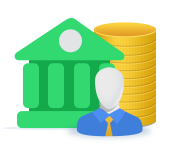 Add money that you borrow and loan to Home Bookkeeping
Full control over borrowed and loaned money including control over its return with payment plan calculation features and notifications.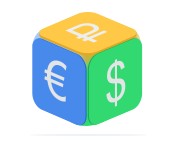 Use Home Bookkeeping to keep your accounts in any currency of the world
The list of currencies in Home Bookkeeping contains all currencies of the world. Choose the currencies that you use.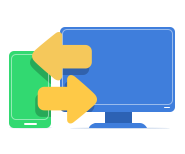 Use Home Bookkeeping on all kinds of devices
The synchronization feature makes it possible to exchange data with Home Bookkeeping installed on another computer or on an Android mobile device, IPhone, iPad.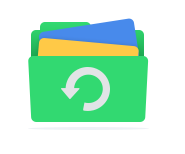 Your data under reliable protection
With the reliable backup system, rest assured that your data is always safe and secure and there is no way you ever lose it.
Home Bookkeeping has been already downloaded more than 4 million times
Feedback on Home Bookkeeping
Hundreds of thousands of people use Home Bookkeeping every day. Read some of the feedback from our users.
Thank you! Long in use. I like it. Thanks to the developers!
Convenient! I've been using it several years now. Happy about it! Thanks!
Great program! I've been using it for quite a while already, first on my computer and phone and now on my tablet as well. It's comfortable to keep home accounting in it. Everything's very simple. I wish I could give it ten!!!! i would have! Thanks to the developers!
Great application! Great features, intuitive interface, synchronization. To make it short - just what the doctor ordered!
Having used the software for several months already, I like everything about it.
Great application! Really like it!
I have no complaints! Everything's great! It's just amazing that the developer replies to all comments! Thank you for your responsibility!
Our Awards

PC Magazine, the leading computer magazine for experts, announced the results of their survey "Software: Harvest of 2015". Our Home Bookkeeping application took its place among winners.

5 stars is the highest rate given to Home Bookkeeping by the largest software portal Softodrom

5 stars from the ListSoft software directory